Have you ever wanted to escape from real-life and see what it feels like to perform some weird and wonderful tasks? Simulation games allow you to do this! This games let you experience computer generated worlds and scenarios and play out various situations that you otherwise might not in actual world.
The simulator was created by the developer Onett on the platform of Roblox Studio, which is available in the game Roblox.
The game was released on March 23, 2018.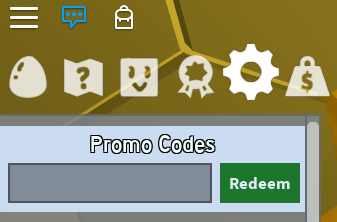 Grow your own swarm of bees, collect pollen, and make honey in Bee Swarm Simulator! Meet friendly bears, complete their quests and get rewards! As your hive grows larger and larger, you can explore further up the mountain. Use your bees to defeat dangerous bugs and monsters. Look for treasures hidden around the map. Discover new types of bees, all with their own traits and personalities!
Check the codes below. They need to enter a special box in the game. Each promotional code can be used only once!
| | |
| --- | --- |
| code | reward |
| 38217 | 5 tickets |
| Bopmaster | 5 tickets |
| Roof | 5 tickets |
| Cog | 5 tickets |
| Connoisseur | 5 tickets |
| Crawlers | 5 tickets |
| Nectar | 5000 honey |
| Buzz | 5000 honey |
| Wax | 5 tickets, 5000 honey |
| Wink | 5 tickets, 5000 honey, dandelion field boost x7, haste+ |
| ClubBean | magic bean, pineapple patch boost x2 |
| SecretProfileCode | ant pass, shocked bee jelly, oil buff, glue buff, enzymes buff |
| WikiHonor | royal jelly x1, stinger x1, pineapple x10, gumdrops x10, strawberry field boost x3, inspire x5 |
| WikiAwardClock | wealth clock x5 |
| GumdropsForScience | gumdrops x15 |
| sure | 30 minute conversion boost, dandelion field boost x3, 2500 honey |
| BloxyCelebration | tickets x5, magic bean x1, baby love x1, 6h conversion boost, mountain top field boost x3, clover field boost x5 |
| ClubConverters | micro-converters x10 |
| ClubBasket | royal jelly x1, gumdrops x10, jelly beans x3, blue flower field boost x2, sunflower field boost x2, mushroom field boost x2 |
| Marshmallow | marshmallow bee x1, 1 h x2 conversion boost |
| 500mil | field dice x5, gumdrops x5, jelly beans x5, wealth clock x5, 1h conversion boost, stump field boost x2, bamboo field boost x3, science bear morph |
| BeeDay2019 | bumble bee jelly x1, jelly beans x1, field dice x1, micro-converter x1, gumdrops x1, strawberry x1, blueberry x1, pineapple x1, sunflower seed x1, 30min conversion boost, pumpkin patch boost x4, mother bear morph x3 |
| Tornado | x1 cloud vial, x3 jelly beans, x1 royal jelly |