Each of us dreams of a pet, but it requires not only attention, fun and games, but also responsibility, care, and proper feeding. Maybe your parents are right if they don't allow you to have a puppy or kitten?
You can test your strength in caring for and taking care of your pet in Adopt me! completely free, and at the same time prove to mom and dad that you are ready to raise a cute and fluffy lump.
Do you want to have not only a cat and a dog? Horses, birds, pandas and even dinosaurs! All of these creatures, small and large, are available in the game. Pets for one and all, and there are also event creatures. Pets for Halloween are now available – cerberus, rabbit ghost, dinosaur skeleton.
The game has regular pets, rare and ultra-rare, don't miss your chance to show your friends the coolest of them.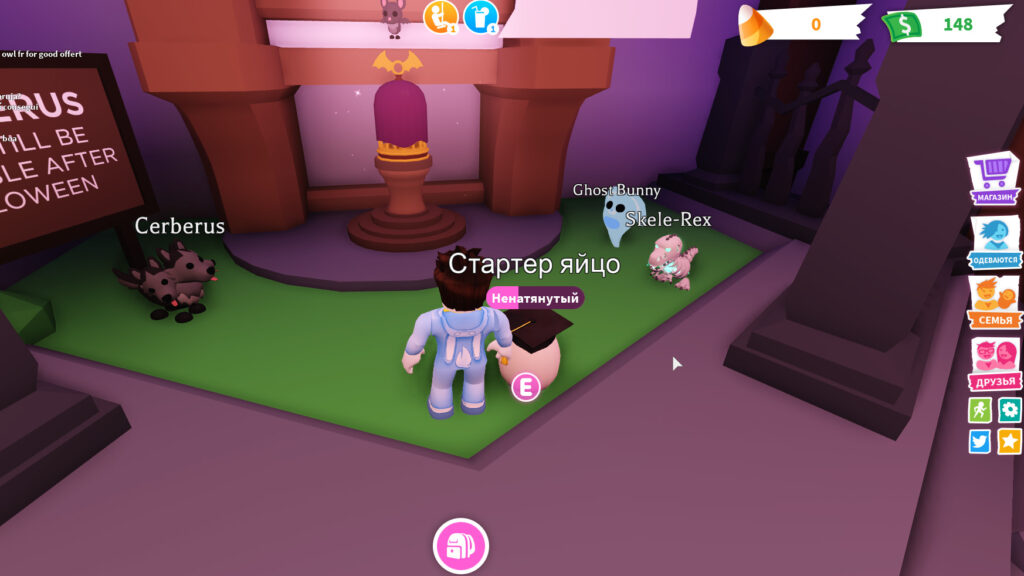 It is very easy to get a pet, at the start you will be given an egg, later you will find other eggs, and you can also get pets for free for Roblox promo codes, buy or exchange them with friends – but be careful if you trade with strangers.
By doing tasks in the game, you get money, all this will be useful to you for further purchases and development.
Let's start our journey to Adopt me! After all, animals and Tamagotchi functions are not all there is.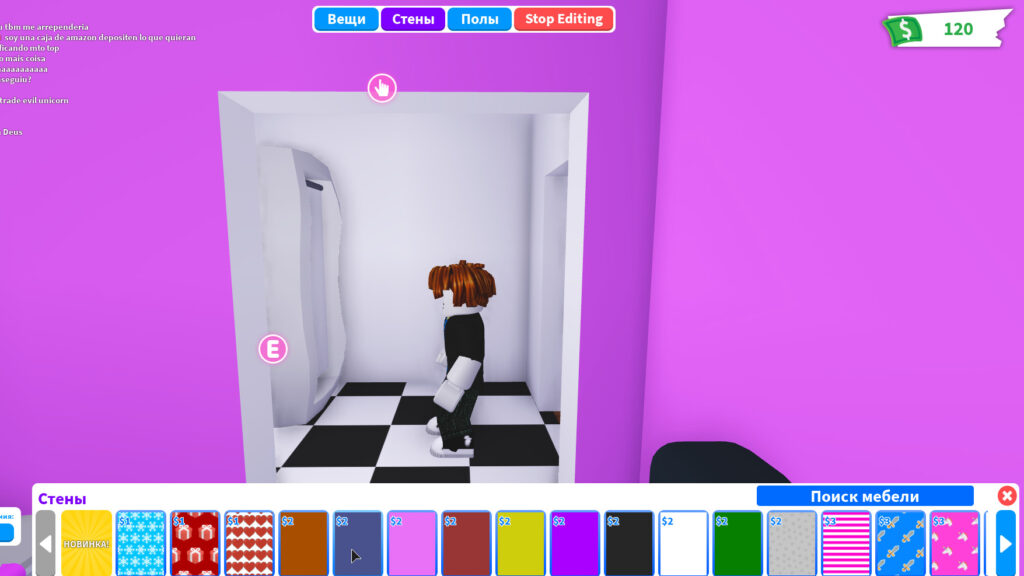 Your Roblox account avatar is transferred to the world of this game, you can customize the hero the way you want.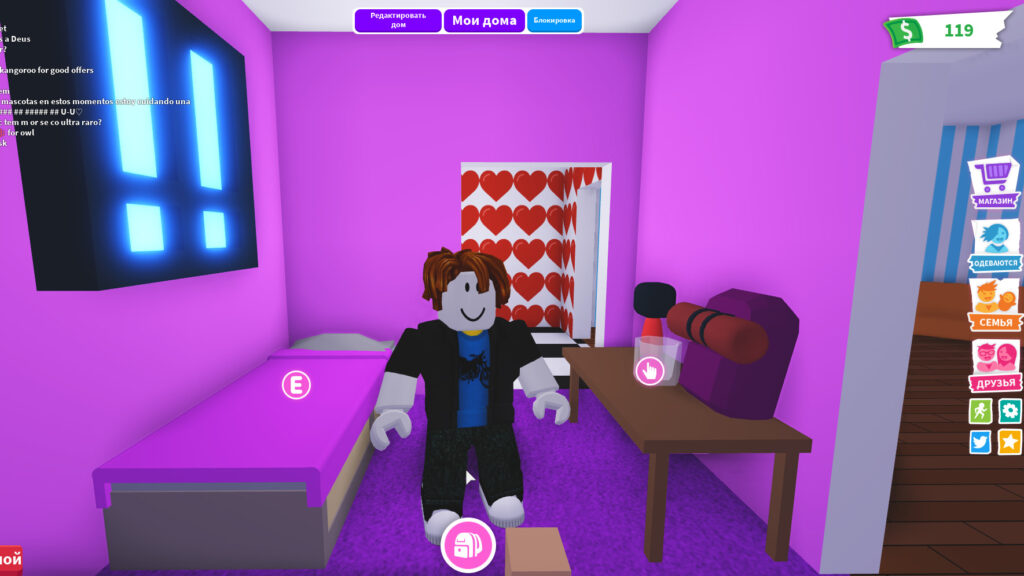 The standard character has turned into such a handsome man! The selection of faces, colors, body shapes, clothes, accessories and skins in Roblox is impressive!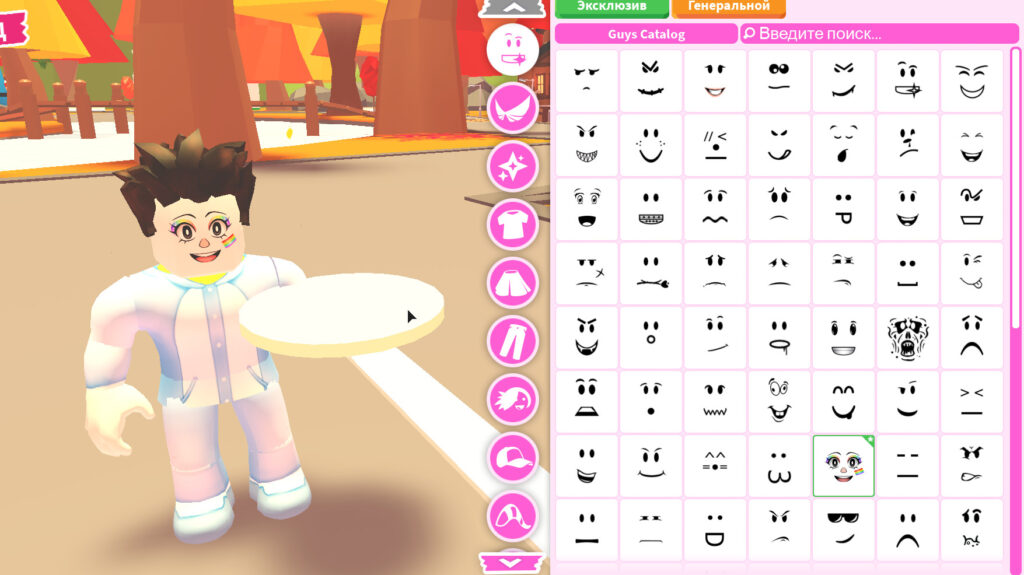 And you can also change everything in your house for game currency. Wallpaper, floor, furniture and more. Each object can be interacted with and will be useful for caring for a pet.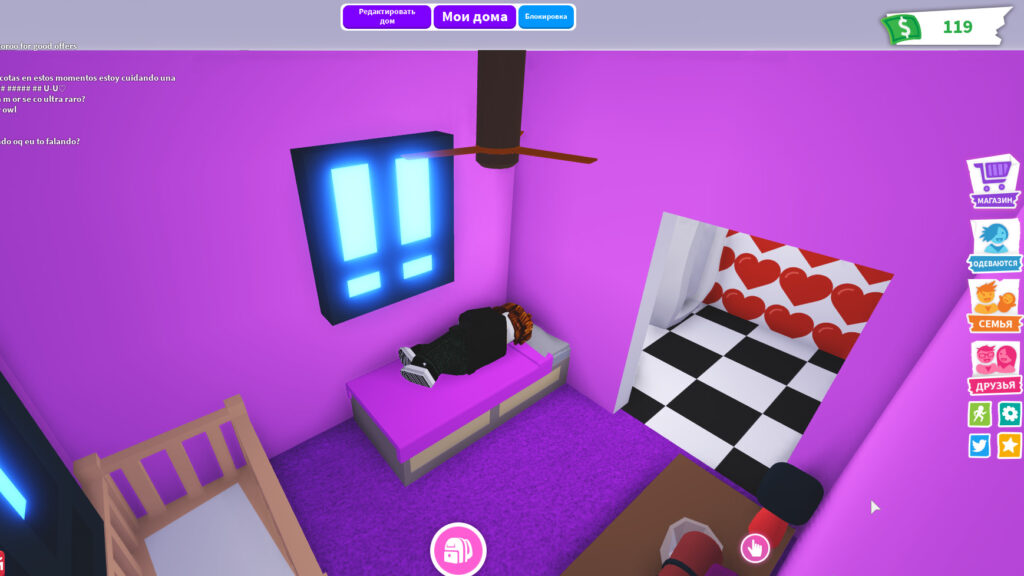 Favorite work, both in the game and in life. Who doesn't love a sweet sleep in their crib?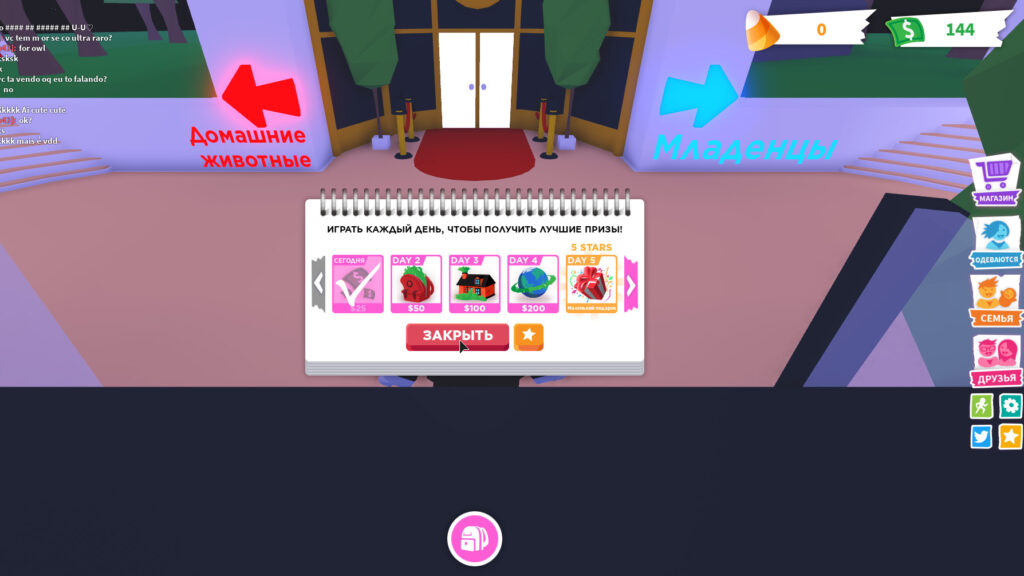 By visiting the game every day, you get a daily – money, items, pet eggs, clothes, and more. Come every day, the more you play, the cooler the prizes.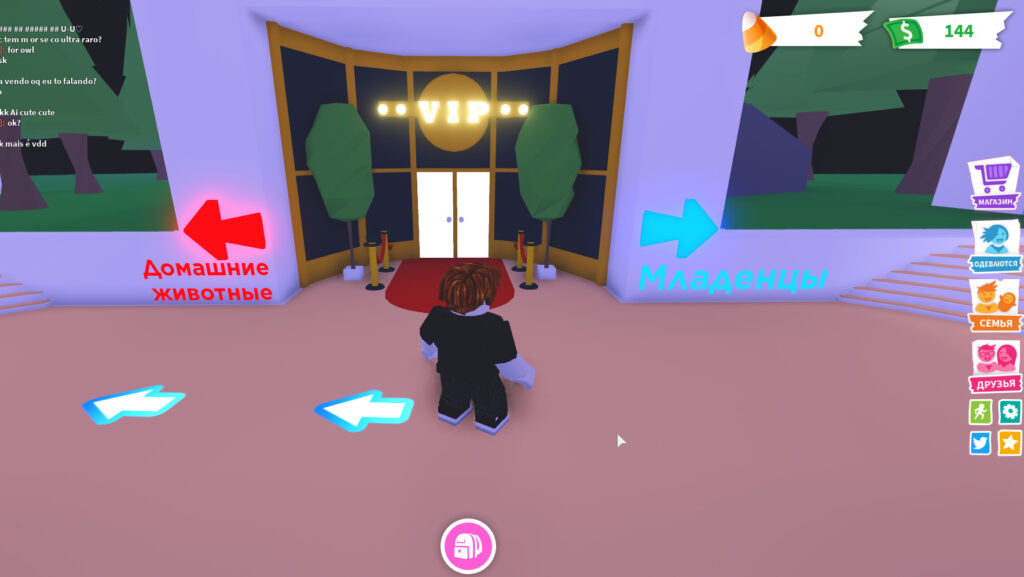 Difficult choice. Babies or pets? But the arrow of the quest tells us to go left. You will not get lost in cities and locations, just follow the arrow if necessary.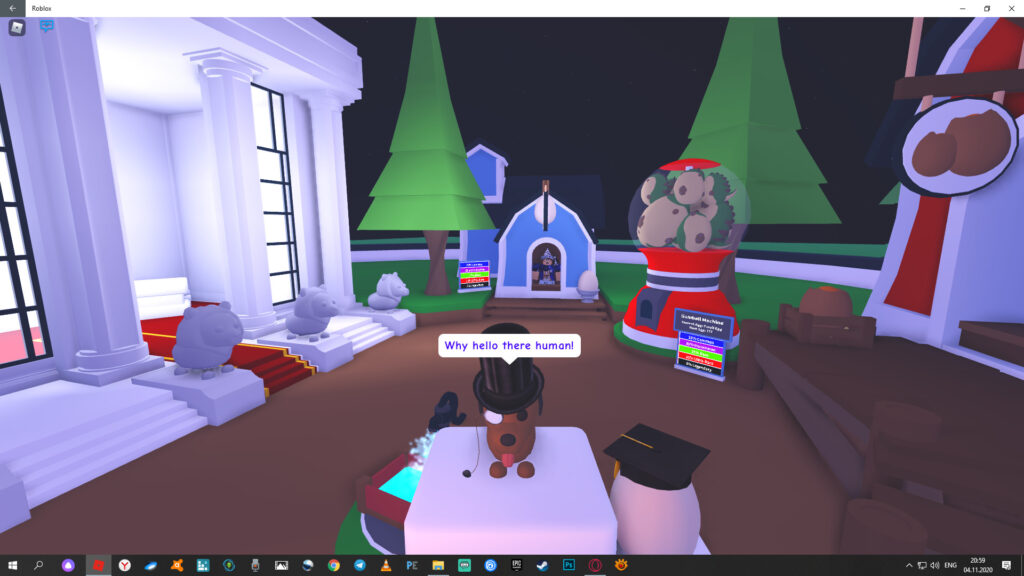 It's time to get our first free pet egg.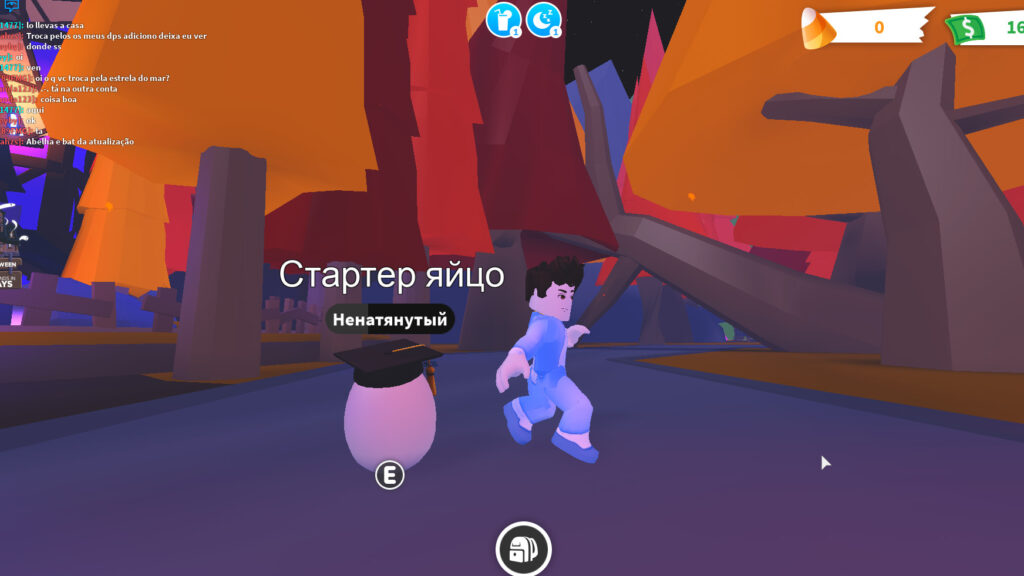 You can walk, have fun and have fun, dance and listen to music, but don't forget about singing!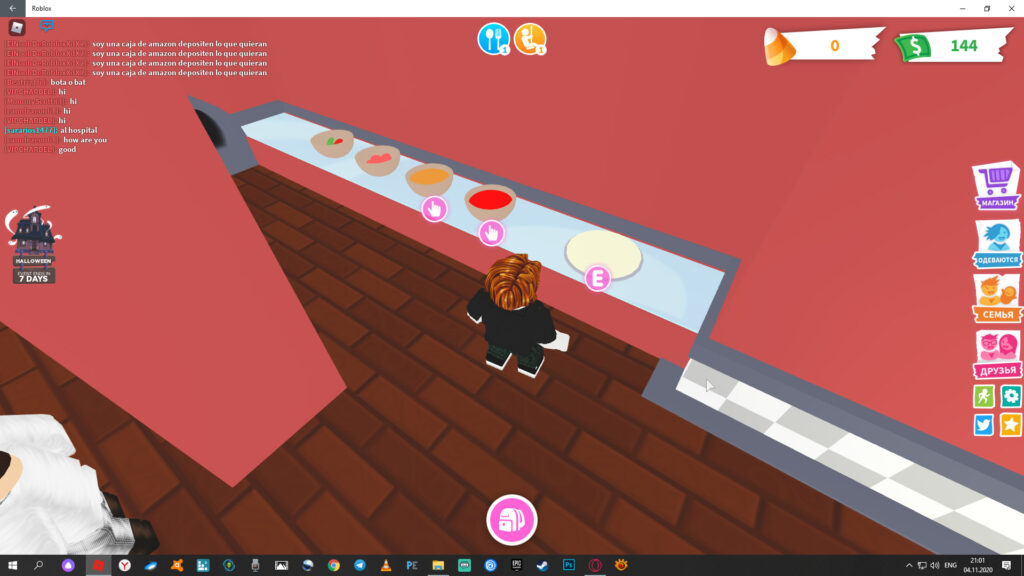 A pet in Adopt me! you need not only play with him, but also feeding and bathing – even if he has not yet hatched. Visit your nearest store and buy something delicious, and at home you have a shower. You can and should also take a pet on handles.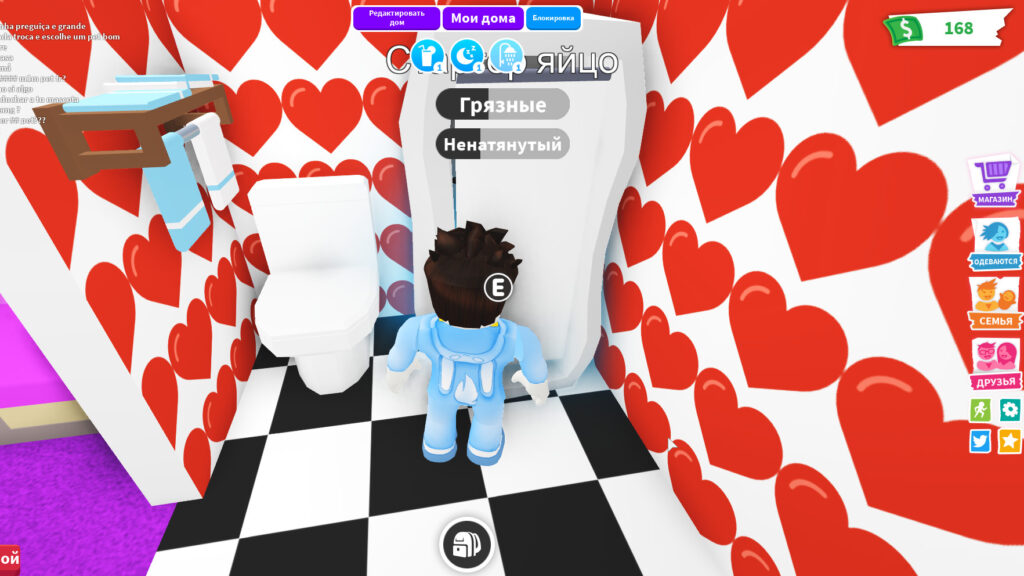 In the game you can also walk, visit attractions and pools, buy a vehicle, meet the guys and chat, listen to music, dance, have a family and a child. A real life simulator, but only in bright colors! Have fun the way you want with plenty to do in Adopt me!