Why do we watch horror movies, let alone play them? On the one hand, we are attracted by everything mystical and mysterious, and on the other, we want to experience the thrill, but not in real life. This is what this genre is for.
The game from Roblox – Piggy – is not scary at all, but rather interesting, but those very emotions: a little creepy, joy, excitement, intrigue are guaranteed to you.
This is almost a classic hide and seek, but we will have to run and hide from the sinister pigs. Remember 5 Nights with Freddy? Something similar happens here.
One of the players takes on the role of a trapper – a pig or another hero, if you purchase skins, and we, who have connected to this session, must run and hide.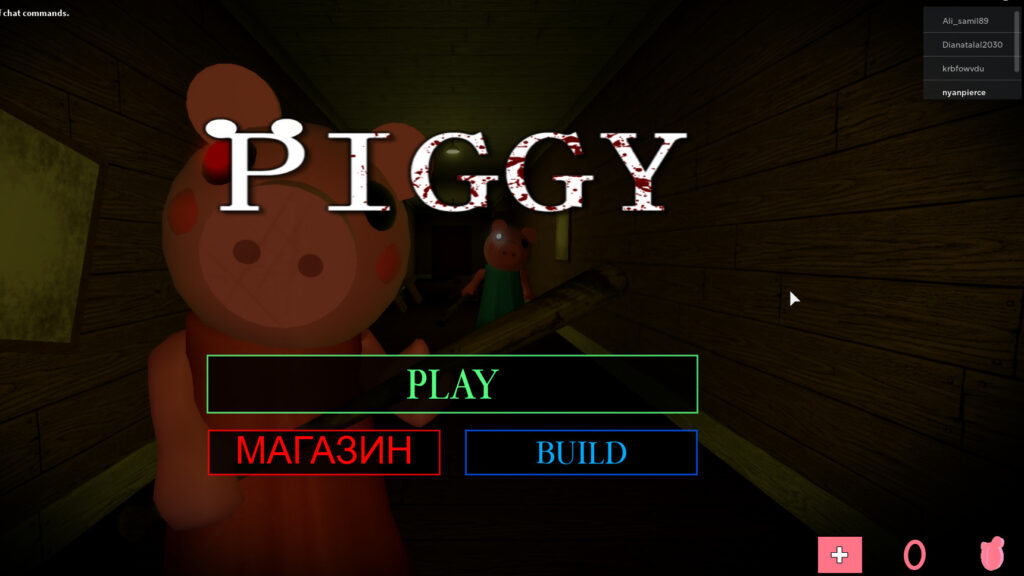 There are 2 chapters available in Piggy 2020. Both of them are free to play through the Roblox service. Your avatar's appearance is preserved.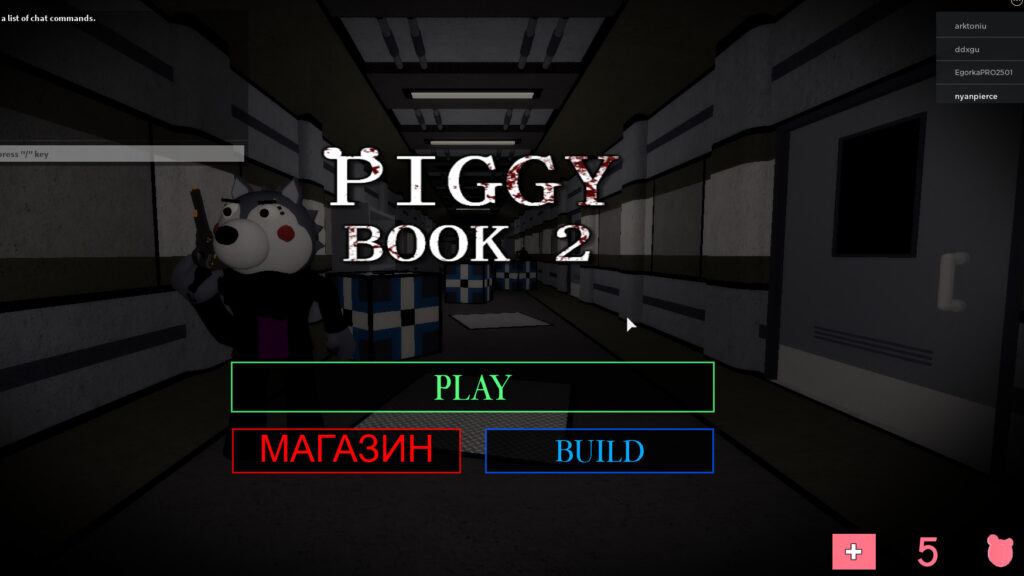 The round lasts 10 minutes, if the pig catches you, you will have to wait until the match is over. And it can end in victory if the players manage to escape from the location or in defeat – the pig needs to catch everyone who has entered its territory. But this is not so easy to do – many doors are closed, and the levels represent a maze. Both those who are hiding and the pig itself will have to explore secluded places.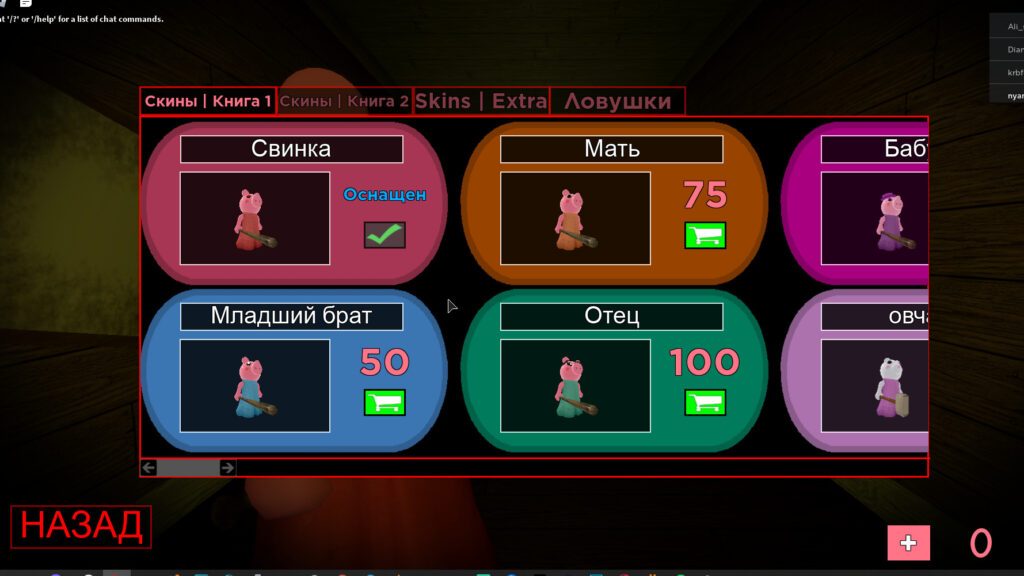 Before the start of the match, choose skins for the piggy and traps that can delay her.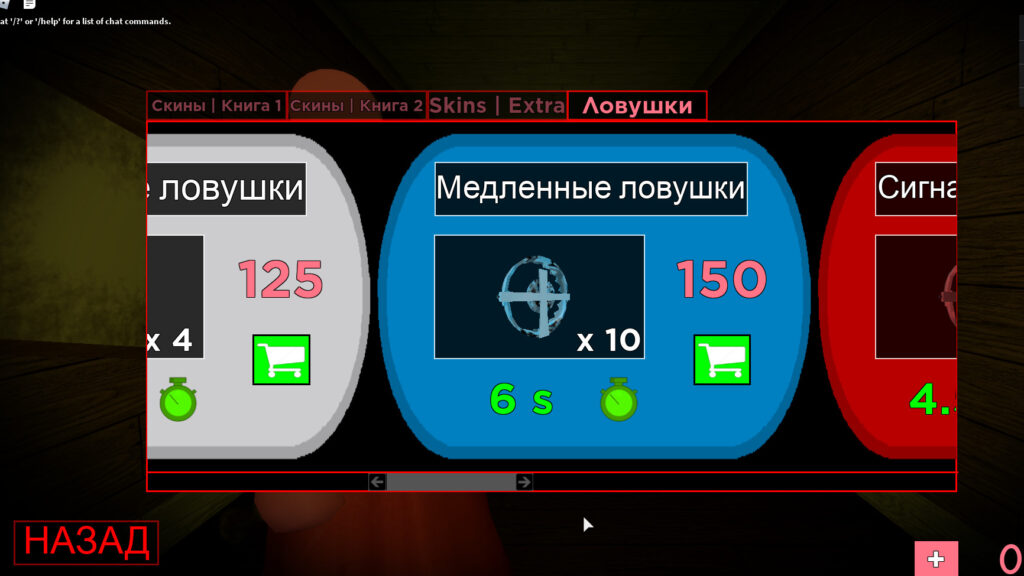 There is a mode when the captured players themselves turn into piggy and continue to hunt those who have escaped meeting with the evil and cunning piggy. For the time being!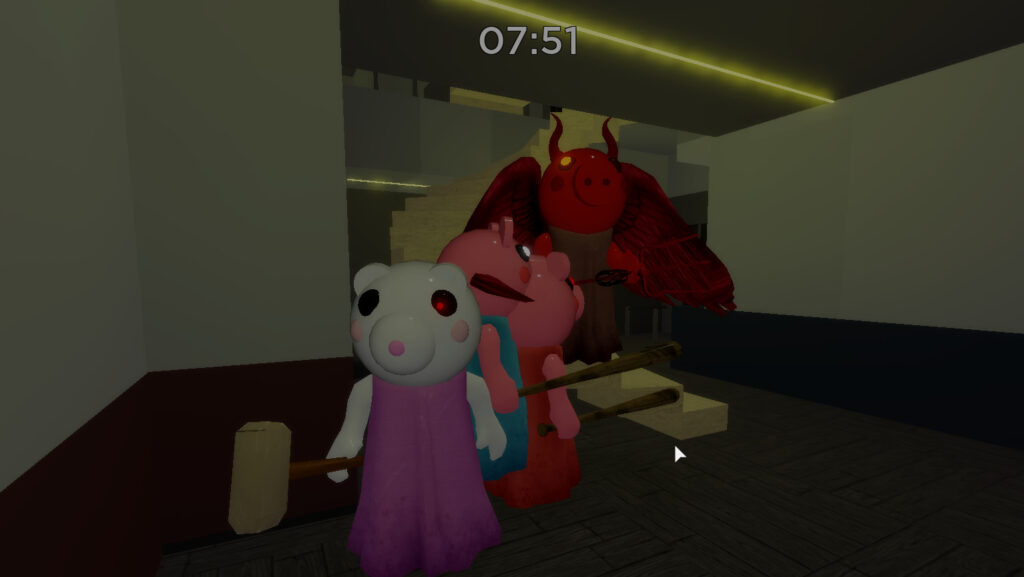 You and other players choose the level by voting – it can be a museum, a police station, a park, or at home. You are given a little time to look around, the pig wakes up almost immediately and begins its hunt. Don't miss this moment!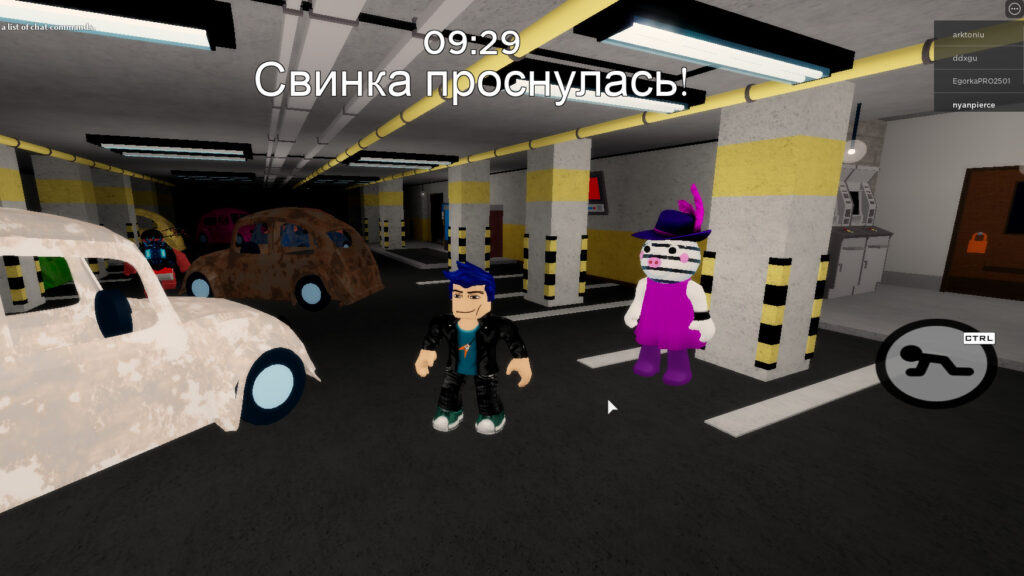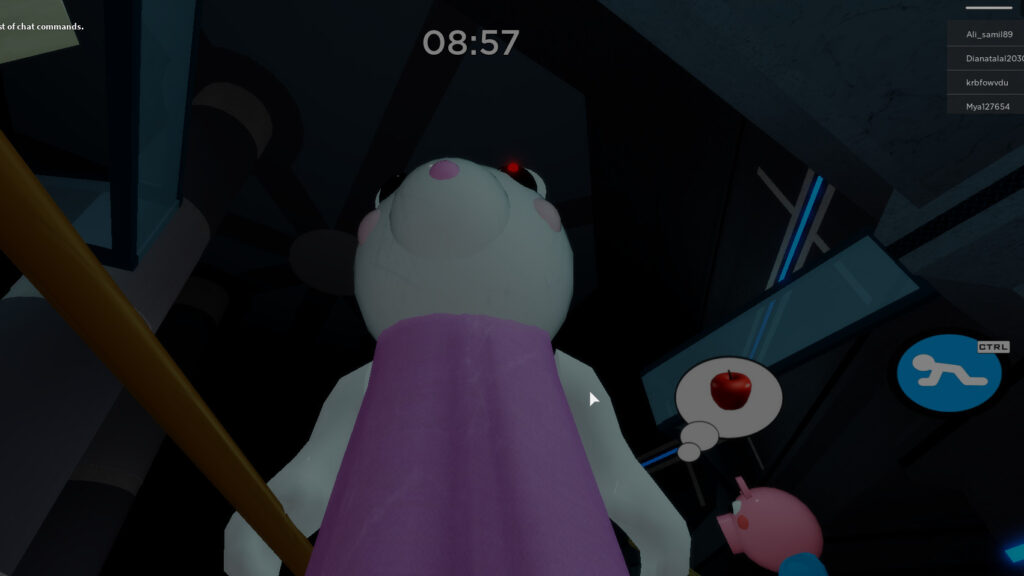 Ready or not, here I come! The pig will immediately grab you and you are out of the game, but you will be able to watch how your other companions or piggy play.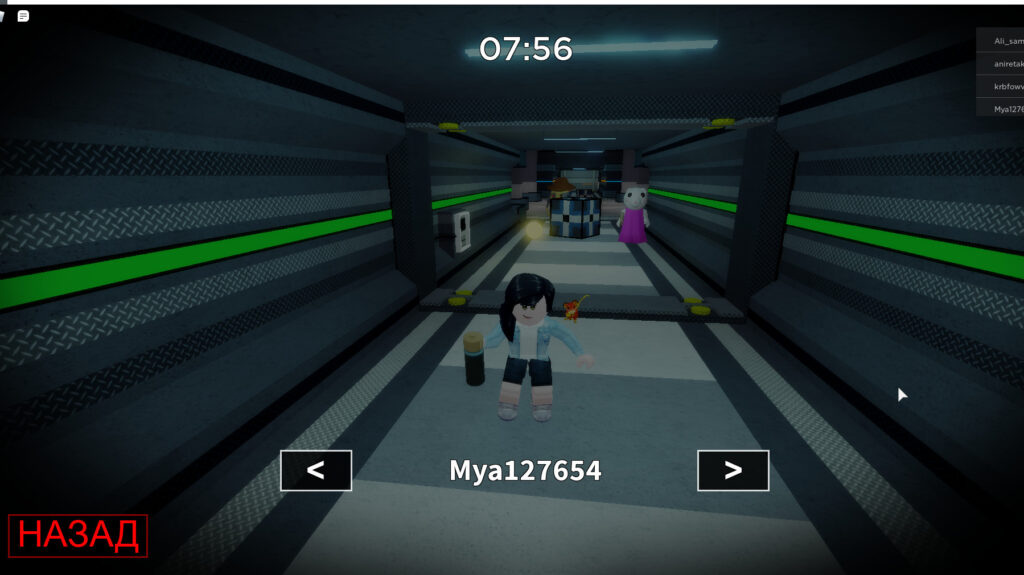 Piggy is chasing one of the survivors … But very soon …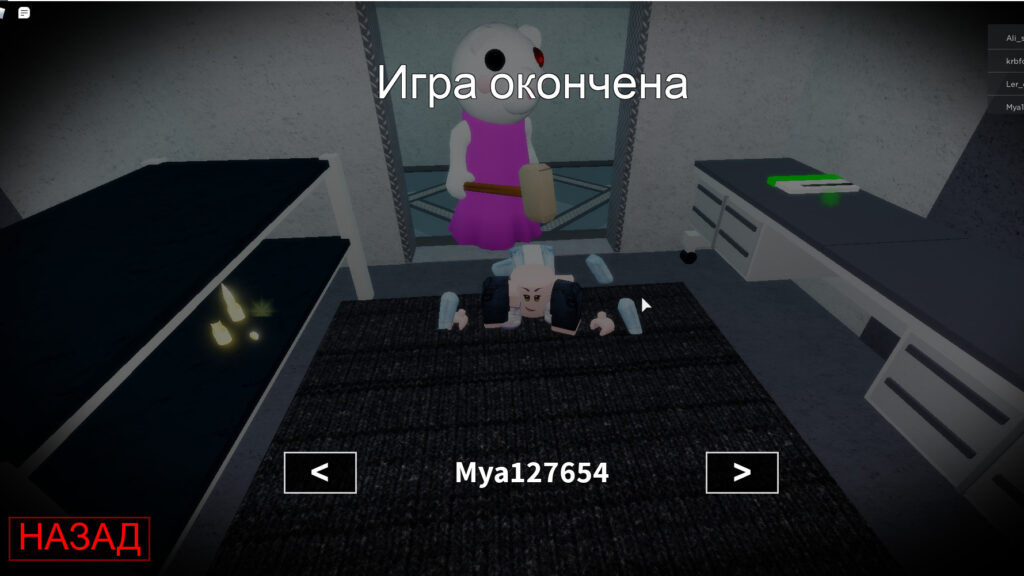 … She suffered the same fate as the others. The game is over.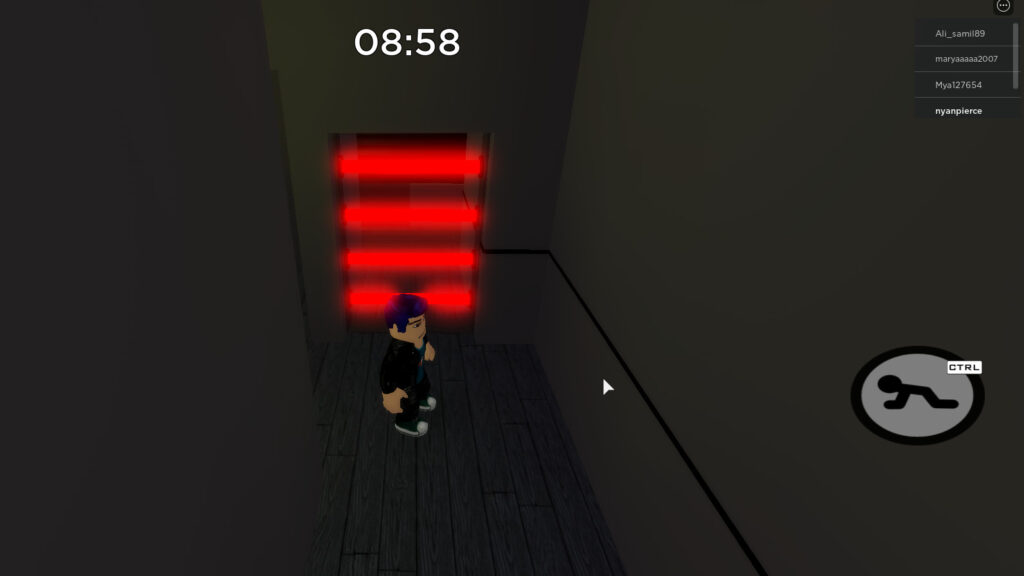 The difficulty lies not only in the fact that piggy is chasing you, but also in various closed doors, some passages are boarded up with boards, you need to find a tool to break them, and some doors are locked with a key, and the exit from the location is completely electronic Castle. Each hero can carry only one item in his hands, after use or if you throw it away, you can pick up another one.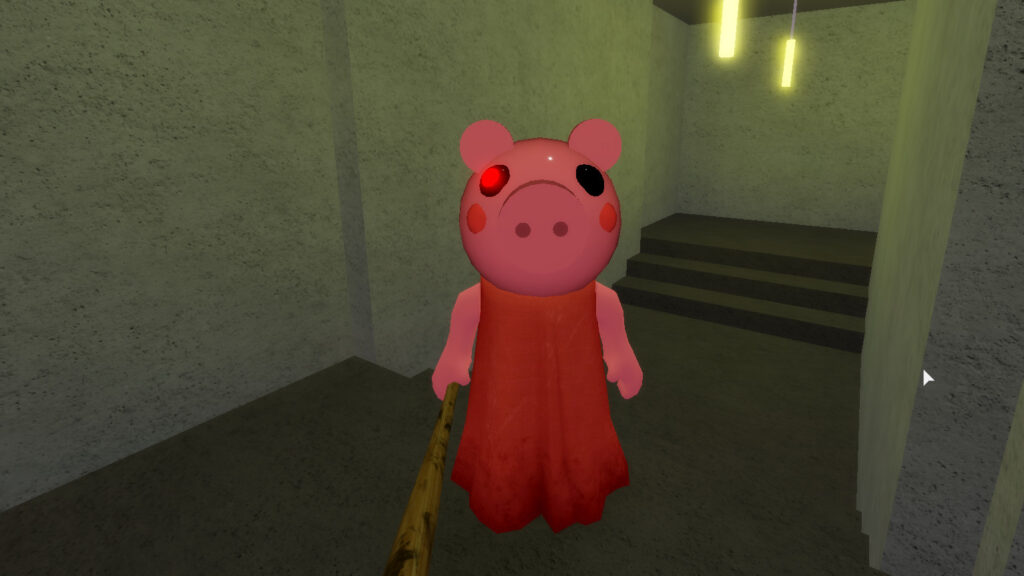 Piggy is waiting for you in one of the corridors. Can you slip by?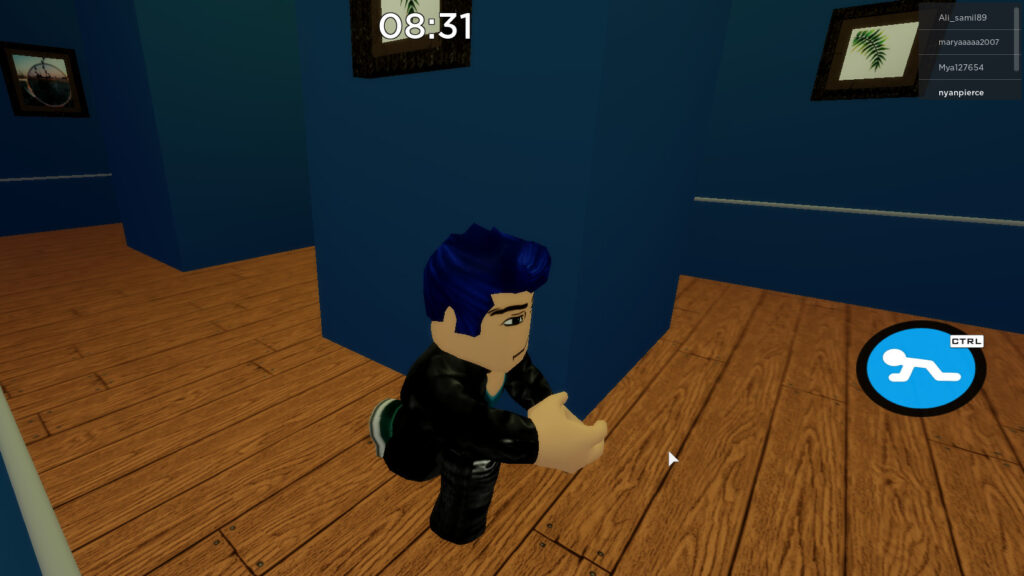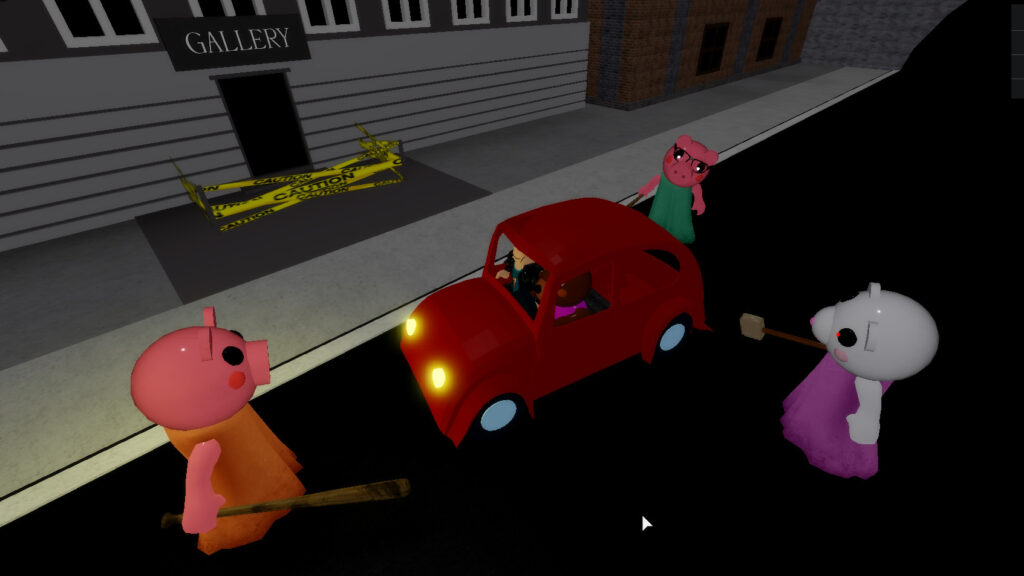 The game has a story and other characters besides the pigs and us – the players. They will help you, and in some cases may side with the piggy.
Your hero went to look for the missing pig, George, and so he ended up in an empty house. The doors are locked, and everything is quiet and scary. But something even more frightening is approaching than silence and darkness. Can you hear these sounds? Piggy starts her game.
Now is the time to ask – are you a piggy or a player? Join this entertaining horror story from Roblox!